Tokamachi Snow Festival/The 75th Tokamachi Snow Festival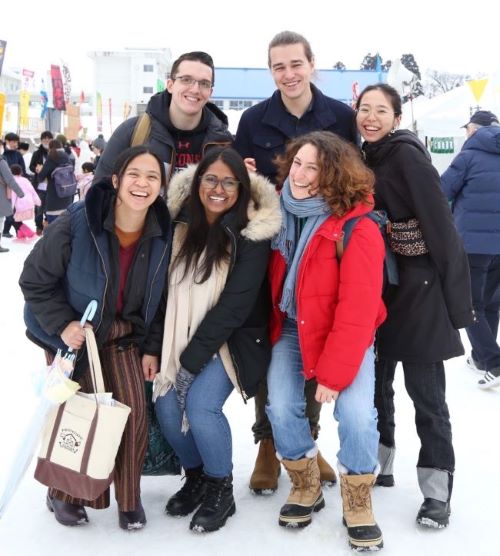 The dates and other details of the 75th Tokamachi Snow Festival have been decided as follows below.
Date and time
Friday, 16 February 2024, 4pm-9pm
Judging of the Snow Art Exhibition, stands at the main venue, etc.
Saturday 17 February 2024, 10am-8pm
Snow plays and snow culture experience, snow fireworks, stands at the main venue, festival plaza, etc.
Main Area
Tokamachi Nishi Elementary School grounds, Tokamachi City Museum and Tokamachi City Library
Policies
Citizens being main players in creating a "sustainable" snow festival.
Based on the concept of "make snow your friend and enjoy snow", participatory projects are taken in consideration to allow visitors to experience and enjoy the everyday winter life of Tokamachi City, "the snow country".
Outline of the plan
Enjoyable walking course starting from the stations (Tokamachi Station, Echigo-Mizusawa Station, and Gejo Station)
Snow Art Exhibition (judging: Friday, February 16 from 5:00 p.m.)
SNS Photo Contest (#onesnowydayintokamachi)
Fireworks on snow (Nijiyuki hanabi)
As of November 30, 2023
---
Information
The Tokamachi Snow Festival has been held every February since 1950 and is a true celebration of all of the snow that Tokamachi receives. Rather than fighting the snow, wouldn't it be more beneficial to befriend it? This is how Tokamachi residents feel!
This charming event is rooted in old traditions and focuses heavily on the amazing, handmade snow sculptures, and the friendliness of the local residents featured at every festival hiroba, or plaza area.
– What are the snow sculptures?
These sculptures are made entirely of snow by local residents. They vary in size and scope every year but are typically larger than cars!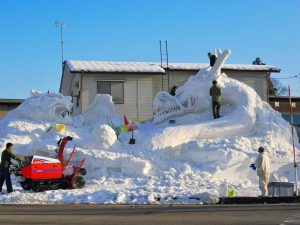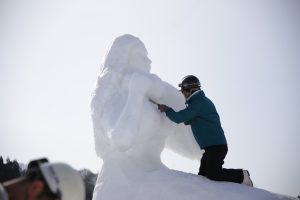 – What are festival hiroba?
Every region of Tokamachi hosts a plaza area of sorts, also known as hiroba in Japanese. They usually feature different snow activities and good food.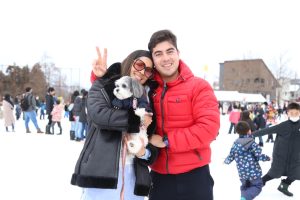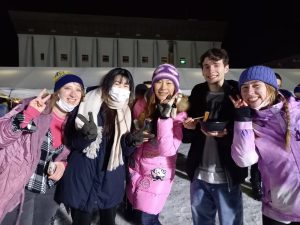 Click here to read about the 74th Snow Festival!!
Dates Held
This festival is typically held in mid to late February on a weekend.
Location: Tokamachi City, Niigata prefecture, Japan
We will update the website for the next festival when more information is available!
How to Get Here
・BY TRAIN FROM TOKYO
The nearest station is Tokamachi Station. From Tokyo, take the Joetsu Shinkansen to Echigo-Yuzuwa and transfer to the Hokuhoku Line to reach Tokamachi (about 2 hours total).
・BY TRAIN FROM OSAKA
From Shin Osaka Station, take the Tokaido Shinkansen to Tokyo, then transfer to the Joetsu Shinkansen headed for Echigo-Yuzuwa, and again transfer to the Hokuhoku Line to reach Tokamachi (about 4.5 hours total).
・BY TRAIN FROM KANAZAWA
From Kanazawa Station, take the Hokuriku Shinkansen to Joetsumyoko Station, then transfer to the Myoko Haneuma Line (Echigo Tokimeki Railway) until Naoetsu Station, and again transfer to the Hokuhoku Line to reach Tokamachi (about 2 hours total).
INQUIRIES
JR East Customer Service Center: +81 50-2016-1600
official website
Hokuhoku Line (Tokamachi Station): +81 25-752-0770
official website
TAXIS/RENTAL CARS:
Taxi:
Showa Taxi: 025-768-2237
Tokamachi Taxi: 025-752-3184
Akashi Taxi: 025-757-3360
Jukko Taxi: 025-752-3146
Tobu Taxi (Matsudai area): 025-597-2254
Rental cars:
Please note you will need an international drivers license if you do not have a Japanese one.
Eki Rentacar: 025-752-2230
Toyota Rentacar: 025-752-6100
Lotas Rentacar: 025-757-2135
Hakuei Rentacar: 025-752-3465